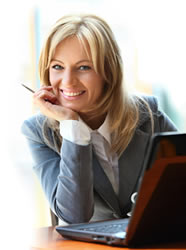 25% of all PC users suffer from data loss each year – Gartner
94% of businesses that experience major data loss do not survive – University of Texas
Whether your computer use is personal or business-related, your important data is irreplaceable. Losing your data through hardware failure or user error can cripple your business or get you fired. Protecting your data is cheap and reliable with online backup.

The online backup services below will take away most of your worries and concerns by creating backups for you automatically. All the services have real reviews from actual users. Our editors have direct experience with using the software. After you've short-listed your ideal provider, click and read the full online backup reviews.
[superchart id=0 posts=252,155,852,306,1133,1162,302,292,264 width=900px]
Note: Storage space and prices quoted for basic personal accounts, Carbonite and Keepit only offer a monthly payment plan, so their cost is apportioned on a monthly basis.

Thank you for visiting OnlineBackupServices.co if you have any questions or comments regarding anything feel free to use the contact us page at the top to get in touch. All the online backup reviews have been performed by the site editor and resident security expert Abdul Karim. Additionally the user reviews are submitted by genuine users of each service.
If you feel that you need some more detailed information regarding any of the backup services which isn't available on the online backup reviews, please feel free to contact us and we can assist you the best way we can.
Carbonite: Best high Capacity Backup

If you're a high capacity user and need to upload large volume of data. Carbonite has come up top on our online backup reviews, it's the best bet as it's the most cost effective service for you. At $9.95 per month and for unlimited online storage this service is certainly good value for money. Carbonite has exceptional levels of security as well, all data is encrypted twice before being sent off for storage. Once it's received the data is stored over a series of hard drives, and then mirrored onto additional drives as well. So if a hard drive fails there is a handy duplicate clone of your data available to work from. The technology is called RAID-6 and used by online backups and leading websites like ebay and yahoo. [Read Carbonite Review] [Visit Carbonite].
SugarSync: Best All Round Backup

Most of our staff use SugarSync, the 100GB storage plan is perfect for all our backup needs. One of the reason why we select SugarSync over the rest is because of its fantastic synchronisation and data sharing features. Which not only is great for backup, but also because it allows us to be more productive. You can transfer files across computers and keep them in sync. SugarSync has recently spent a lot of development time on it's mobile apps, it has a range of fully featured apps for blackberry, iPhone and Android, this is incredibly handy for sending files and viewing them on the go. [Read SugarSync Review]  [Visit SugarSync]

While ElephantDrive may not have the glitz and glam like the other storage providers, it's primarily designed for business users in mind, and recently made a beeline for the consumer market, but it's forte is still very much inside the business sector which native support for large files and also backup capabilities for network/server files, this makes Elephant Drive the perfect online backup service for businesses. [Read ElephantDrive Review]  [Visit ElephantDrive]