It's taken the online storage and cloud computing world by storm. The most successful and most popular online storage service finally pulls the plug on it's unlimited plan.
Many think tanks in the industry such as Rob Cosgrove commented on the fact that the Mozy promise for unlimited storage was unsustainable, and was a major loss leader for them in an attempt to win over subscriptions and market share to reap the profits several years down the line. Online storage, much like bank accounts are rarely changed once you find a service you're comfortable with, even if an alternative provider has better features.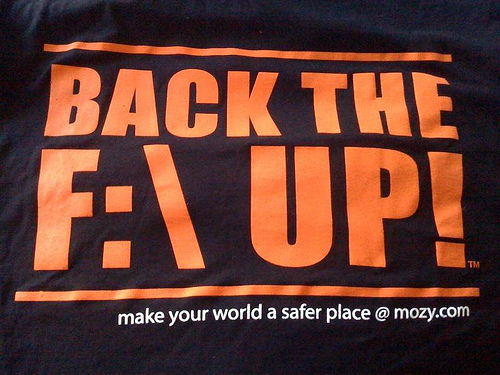 It's unclear what the hundreds of articles and videos on the web promoting the Mozy "unlimited online backup" promise will do, my guess is that much like anything related to the web, the content will stick for several years to come.
Russ Stockdale of Mozy commented that since their launch over 5 years ago, they simply haven't anticipated the exponential growth in hi def media, and the internet speeds capable of transmitting large amounts of data so quickly. Because of that it's become increasingly unsustainable to keep up the promise of unlimited sotrage.
Rob Cosgrove, CEO of Remote Backup Systems says such moves by Mozy is a welcome relief for them as he regards the promise as empty, and only possible due to the huge financial backing they have from investors who were prepared to sink a lot of money in upgrading equipment and capacity, and to heavily promote the service to make it available for all.
However Mozy is still offering reasonably priced packages starting from $5.99 per month for 50GB of data, and going on top of that will cost you $2 per month per 20GB of data over capacity.
Mozy is kind enough to phase in the new price plans for existing customers, they'll remain on the old plan until their subscription expires, new customers will sign up straight onto the new plans.
For many power users who have relentlessly uploaded large amounts of files over the years it may mean a huge scale down of usage, or migration to another "unlimited" online backup provider.
My take on this is that the promise of "unlimited" online backup was just a very attractive proposal for subscribers, it meant they didn't have to budget their data allowance and upload as much as they needed.
However, such providers were secretly aware that internet upload speeds for home users are capped or heavily restricted, meaning that they'd never come close to uploading anything substantial.
With the advent of super fast internet speeds, and increasingly large files from hidef media, Mozy has to rethink it's promise.