Unlimited storage services are extremely helpful, particularly people who use large amounts of data, for video editing, movies and other large media files. Unlike backup services that offer limited storage space, with unlimited online storages services you do not have to worry about running out of space and managing which files get upload and which don't you can simply set your entire drive to back up, and the service will take care of the rest.
There are three great services which over unlimited online storage space, namely Mozy, Livedrive and Keepit.
Now how do these services compare?
Mozy
Mozy claims to be the most secure, feature rich and inexpensive backup service in the world.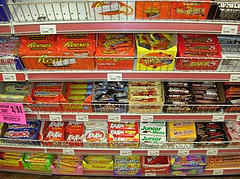 Consumers may choose Mozy Free or Mozy Unlimited. Mozy Free offers 2 GB of automatic, secure online backup for free. Mozy Unlimited offers unlimited, secure, reliable online backup for $4.95 a month. Both services allow consumers to perform an unlimited number of restores via the web or Windows Explorer.
Livedrive is an innovative online storage provider, offering unlimited storage space to their customers, simple one click backup, and the ability to access files from anywhere.
Livedrive has two products
Livedrive Backup – lets users protect their files with one click with unlimited online backup. Once files are backed up, users can view their files from anywhere using our secure web portal.
Livedrive Backup and Briefcase – all of the features of the Livedrive Backup product, but with Livedrive Briefcase too. Livedrive Briefcase adds a virtual drive to your PC – an L: drive. Which can be used just like a normal drive but your files are synced online. Install it on multiple PCs, and the files on the L: drive are the same on every PC – seemless, easy to use cloud storage.
Keepit
Keepit will automatically do a backup every day without requiring you to do anything. Your computers default folders are automatically backed up – and you can easily add and remove folders to be included in your backup.